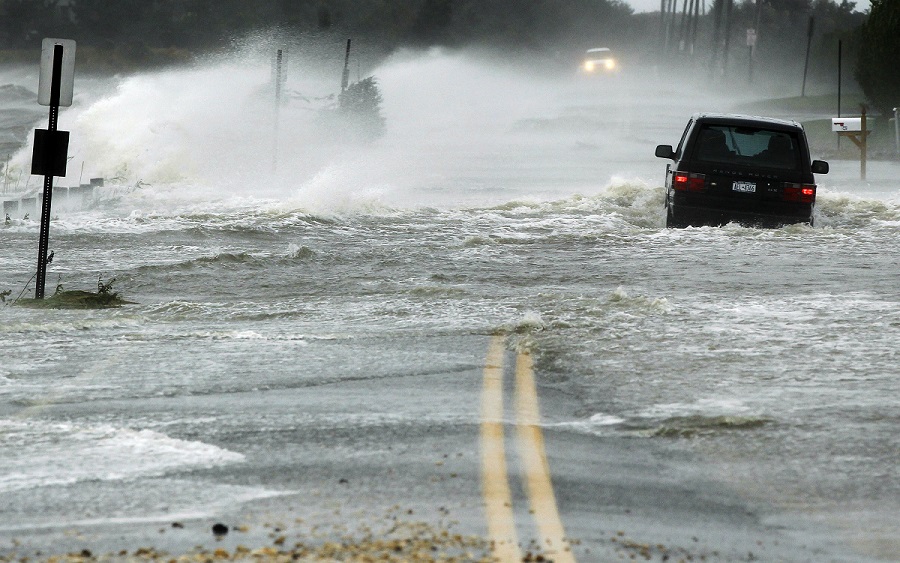 Door: Rob Swart, 16 March 2015
---
Extreme weather drives countries to prepare for climate change
Adapting to climate change has reached the political agenda in most European countries, according to the most comprehensive analysis of adaptation in Europe published to date. Extreme weather events and EU policies were the most common reasons for beginning to address adaptation.
The survey brings together detailed responses from 30 European countries, which are analysed in 'National adaptation policy processes in European countries – 2014', a new report from the European Environment Agency (EEA). Climate change adaptation is an issue on the political agenda in more than three quarters of countries, according to the survey. Almost all countries stated that extreme weather events have triggered adaptation responses. The second most cited reason for developing national adaptation policies was European Union policies integrating climate change adaptation, followed by damage costs and scientific research.
How climate change affects Europe
Climate change is expected to affect Europe with increased floods, droughts, heatwaves, rising sea levels and other widespread environmental changes, such as changing species distribution and crop growing seasons. The EEA's climate change indicators show the extent to which these trends have already been observed in Europe and beyond.
Concrete action still in early stage
Despite a widespread awareness among politicians – 21 countries have National Adaptation Strategies – concrete action is still at an early stage in many European countries. So far 13 countries are already implementing adaptation policies, according to the survey. Providing information was the most commonly-mentioned type of adaptation policy instrument, while water management was the most commonly prioritised sector for adaptation. 'When we drew up an initial report on the situation in terms of climate adaptation in Europe in 2008 ('Europe adapts to climate change'), there were only eight countries with a national strategy,' explain Rob Swart and Robbert Biesbroek (Wageningen University, the Netherlands). 'There are currently 21 countries with a national adaptation strategy, and many countries have taken the next step of drawing up a more concrete plan. However, the project also demonstrates that drawing up a strategy or a plan does not automatically result in actual implementation, such as establishing local measures, in each case. It is necessary to gain more insight into the mechanisms that influence policy implementation, and we are working on this together with the European Environment Agency and other organisations.'
Barriers to take action
Most countries identified barriers to taking action – more than three quarters of countries cited a lack of resources such as time, money or technologies as a barrier. 'Uncertainties about the extent of future climate change' and 'unclear responsibilities' were both seen as barriers by a large number of countries. Despite these difficulties, half the countries reported a high or very high willingness to develop policies and to adapt at the national level. Willingness to adapt may be linked to a growing awareness of climate change, which has increased over the last five years in two thirds of the countries covered, according to respondents.